Product Description
1907x1 type one thin paper sheet of 228 (catalog value 50% higher than regular paper) Nice appearing F-VF (some average, and some better than VF) I could reinforce a few minor separations, but I will leave that up to you. Far above the normal condition I've encountered. Darker color on right half of sheet is from my scanner. This sheet is not discolored or toned.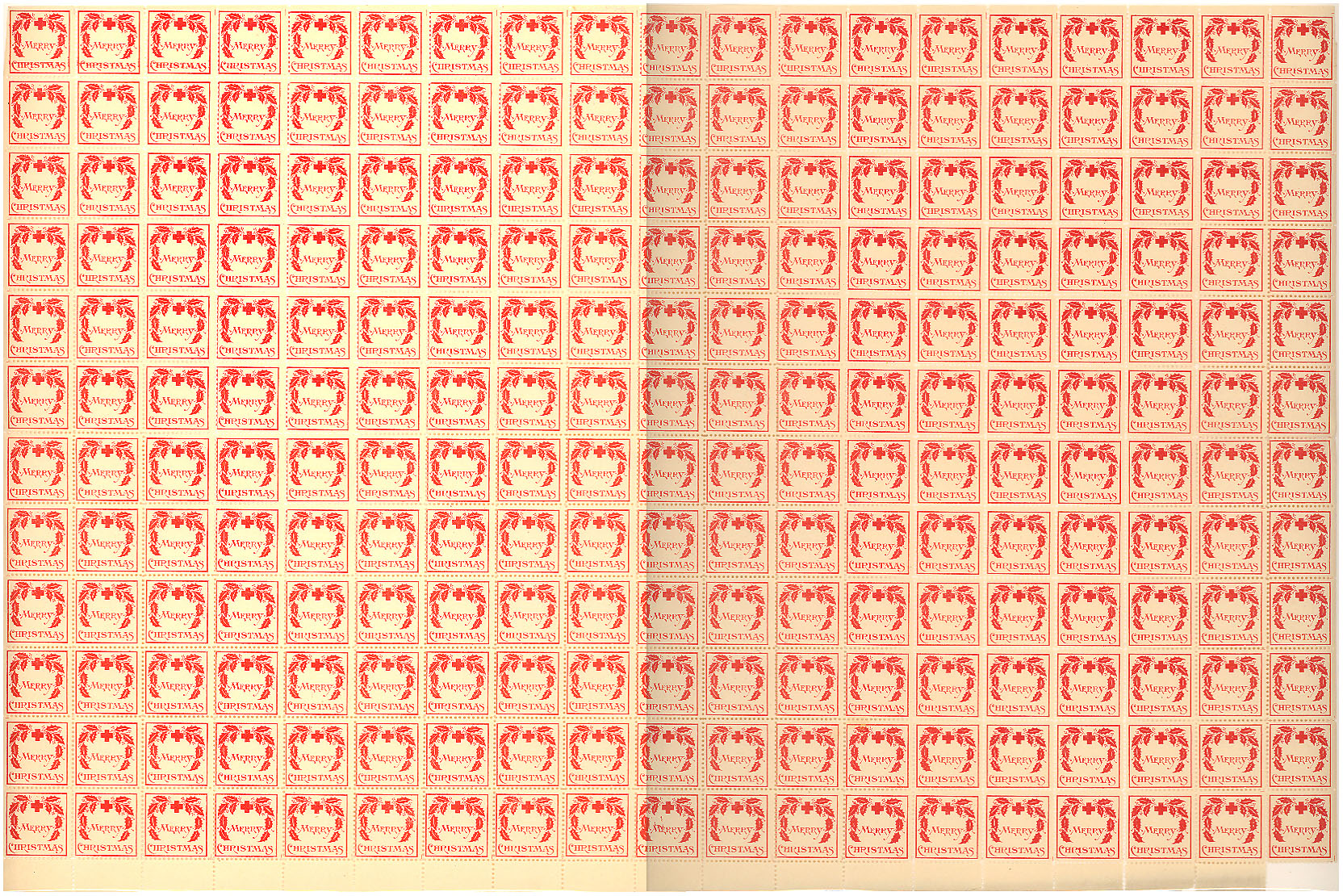 Payment and Shipping Information
Fast Service, Competitive Prices, and of course, Satisfaction Guaranteed; Ohio residents add your county sales tax. Orders under $100.00 add $3.25, all other domestic orders are postpaid. International buyers pay actual postage. Payment by PayPal (to jdenune@roadrunner.com), personal check, money order, or cash. I'm always interested in purchasing seals, and am happy to answer any Christmas seal questions.