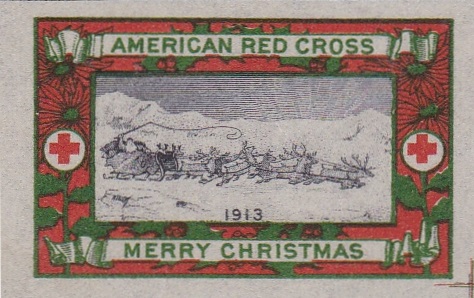 1913 US Christmas Seal Essay $100.00
 
Christmas Seal & Charity Stamp Society
http://www.seal-society.org/
 - Member collecting interests include Christmas Seals, US and worldwide anti tuberculosis seals, other fundraising and, event seals, poster stamps, as well as seals on cover and all Cinderella Stamps.
More Groups to Join
Apply to join the free Christmas Seal Facebook Group; it's growing by leaps and bounds.
The ​American Philatelic Society is our nation's stamp collecting society. The CS&CSS is affiliated with them
The Christmas Philatelic Club shares collecting interests the the CS&CSS, however their primary interest lies in international Christmas postage stamps
The CInderella Stamp Club - A cinderella is anything that looks like a postage stamp, but is not.
The Poster Stamp Collector's Club shares collecting interests with the CS&CSS, primarily large colorful advertizing and event labels.